Enter now for a chance to win a copy of
The Trials of Annie Oakley.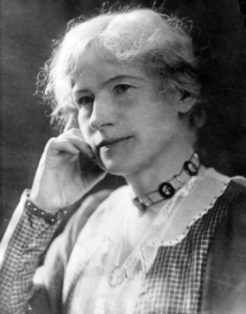 A gray automobile sped toward the entrance of Bohannon Hospital and Sanitarium in Daytona, Florida, on November 20, 1922, and jerked to a stop. Nurses and doctors scrambled out the building to meet the vehicle. The driver jumped out and raced to meet the medical team. He flung the back door of the car open and removed the limp body lying on the seat. The doctors surrounded the disheveled figure and immediately began examining the unconscious patient. Annie Oakley was pale and bruised, and the sheet under her head was stained with blood from a cut over her right eye. It was a mad dash to get the sixty-two-year-old woman inside the building and into the emergency room.
When the police arrived on the scene, they informed the physicians that the noted rifle shot was the victim of a car accident. She was with a party of five, including her husband, when the accident occurred. They were en route from the north to Leesburg where they had been vacationing. The chauffer driven Cadillac was forced off the road by a vehicle trying to pass at a high rate of speed. The chauffer tried and failed to keep the car on the Dixie Highway. It overturned, and the passengers were injured.
According to the November 12, 1922, edition of the Daytona Beach Morning Journal, Annie was nearly crushed to death. "The huge car careened off the roadside and 'turned turtle,' pinning Annie under the vehicle," the article read. She was in critical condition when she arrived at the hospital. The Cadillac, which weighed more than two tons, fractured her hip and her right ankle.
Mr. B. Benson of Fort Pierce was following behind the Cadillac in his car when he witnessed the automobile Annie was in leave the road. Mr. Benson stopped to assist the shaken passengers. He helped free Annie from the rubble and drove her to the nearest hospital forty-six miles away in Daytona.
Doctor Clyde C. Bohannon, the well-respected physician for whom the hospital was named, attended to the hurt markswoman. Annie was in shock and in a great deal of pain. Once she was stabilized, Doctor Bohannon determined the extent of her injuries. The break in the upper quarter of the femur bone was substantial. Surgery was required for both the hip and the ankle. Annie would never fully recover.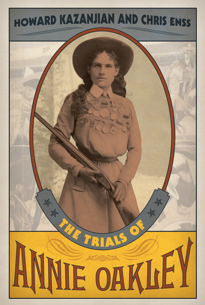 To learn more about the famous sure shot read
The Trials of Annie Oakley.