Enter for a chance to win a copy of
Wicked Women:
Notorious, Mischievous, and Wayward Ladies from the Old West.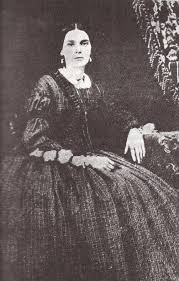 Every bed in the hospital at the military prison in Louisville, Kentucky was filled with wounded and dying men. The Civil War had officially ended on April 9, 1865, but Rebels still fighting for their lost cause refused to surrender. Union soldiers pursued renegade Confederates until they were captured or shot. Guerilla leader William Quantrill was gunned down on May 10, 1865, by a Union ranger party. Quantrill and his followers were holed up in a barn on the farm of James H. Wakefield in the southern part of Spencer County in Kentucky.
Quantrill was suffering from a serious injury. He'd been shot in the back while trying to flee the scene. A bullet struck the left side of his body near his left shoulder blade and smashed downward into his spine. The impact of the bullet knocked him off his ride face down in the mud. He struggled to get to his feet but found he was completely paralyzed below his arms.
Quantrill winced in pain when he opened his eyes and attempted to reposition himself in the crude, narrow bed where he had been placed. The thin bandage placed over his wound did not stop the blood from oozing through the bullet hole and soaking through the top cover of dirty sheets. Seventeen-year-old Sarah Catherine King was seated next to him on the bed trying to keep him still. She was a sturdy, buxom girl with striking features and raven-colored hair. She flashed a smile at the dying man, reached out, and gently took his hand in hers. The twenty-seven-year-old patient was pale, but his features were still sharp and handsome. With great effort he lifted his head to search the room for members of his loyal band of followers. The room was lighted by smoking, kerosene lamps, and the place was swarming with flies. Quantrill's eyes came to rest on the form of a man lying in a blood-soaked bed next to him. The man was crying like a child. Quantrill didn't recognize him. He did know Sarah however.
When Quantrill looked at Sarah, tears of pain rolled down his face and a sweat broke out on his forehead. She kissed his cheek. He was comforted by his wife's presence. Sarah explained to him that a priest had stopped by the boarding house she operated in St. Louis and let her know that "he had been wounded in a scuffle on a farm and was not expected to live."
Tears welled up in Sarah's eyes and spilled onto Quantrill's hand. With as much strength as he could manage he brushed the tears from her cheek. Stretcher barriers came and transported the dead man lying next to the couple away. The appalling conditions at the hospital as well as the sounds of the wounded swept over Sarah and for a moment she sat frozen with the horror of the picture.
A priest graciously interrupted and in a low voice instructed Sarah to let him have some time with her husband. Quantrill was dying and the clergyman wanted to pray with him and encourage him to get his heart right with the Maker. Sarah overheard a little of Quantrill's confession and watched him be baptized into the Catholic faith.
Quantrill's child bride watched him languish in terrible pain for more than two days after she arrived. The Confederate soldier referred to as "the bloodiest man in the annals of America" breathed his last breath on June 6, 1865.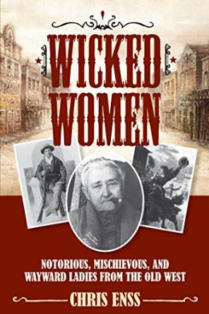 To learn more about the wild ladies on the rugged frontier read
Wicked Women:
Notorious, Mischievous, and Wayward Ladies from the Old West.