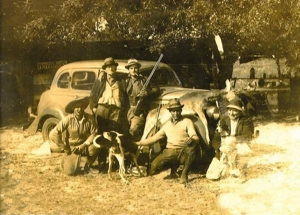 Most would agree that pulling a prank on a notorious gangster isn't a wise move. And, in retrospect, Roy Abshier figures his father would have agreed, as well. But that didn't stop Alfred Abshier and his buddies in 1934, when they tossed an owl into a tent where T.C. Blackburn slept on a deer hunting trip in the Ocala National Forest.
"He about tore the tent down," Roy Abshier recalled, remembering the story his father told him years ago. "It was a joke … everyone had a big laugh over it."
It wasn't until later that Alfred Abshier, along with the rest of Ocklawaha, learned that Blackburn and his mother weren't the sort of visitors they made themselves out to be.
Read more here: http://www.ocala.com/news/20160807/more-ma-barker-family-stories-highlight-local-interactions