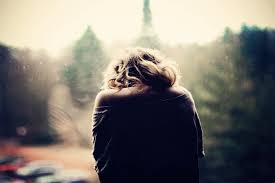 If you've ever lost someone very important to you, then you already know how it feels, and if you haven't, you cannot possibly imagine it. The day my brother was falsely accused of child molestation he was lost forever.  So much has been lost over the last thirteen years I can barely find the words to describe the pain.  I know God has been with me through it all.  Faith makes things possible not easy.
The most painful goodbyes are the ones that are never said and never explained. Today I decided I would say goodbye and explain in the process.  I'm going to say it all for the last time.
Christopher: You were such a sweet boy.  I remember your kindness and good heart.  I once sent you a friend request on Facebook and you told me that you would not agree to the request unless I gave up my hatred for your family.  You were my family.  You treated me with hatred.  It was unrealistic to expect that I wouldn't have a broken heart over what happened to my brother or feel resentment over such allegations.  I thought being friends with you on Facebook would help me get beyond the deep hurt.  I was wrong.
Reba: I pray that the Holy Spirit fills your heart.  The letter you wrote your father was not anything a person who truly knew the Lord would write.  Forgiveness comes with no conditions.  Rick never knew you wrote the letter.  He was too sick and I wasn't going to add to his heartache.  As his guardian I couldn't watch anymore hurt heaped on him.  Years ago you wrote a report about your visit to a jail.  You were at a state facility and have no real knowledge of what a federal prison is like.  Let me share with you what Rick endured.  Because he was accused of sexually molesting a child he was in solitary confinement at Leavenworth for more than two years.  He was locked in a cell for 23 hours with 1 hour in the sunlight.  His food was served through a slot in the door.  His Parkinson's grew worse every day.  When he was moved to a prison transfer station in Texas he was beaten and raped.  A former police officer accused of child molestation doesn't stand a chance.  His brain was injured in the beating and he was moved to a medical facility.  Inmates in a medical facility are last on the list for everything and that means food too.  He suffered greatly.
There are so many questions I'd like to ask you, but one in particular rings in my head over and over again. Why do you hold the house in Norborne in such high regard and speak of your time there so fondly.  If indeed you believe that your father violently raped your sister two and three times a week, ever week for more than two years in that house you wouldn't want to ever go there again.  To continue to spend time in that house, celebrating holidays and such is like having a picnic in Dachua if your family was burned at the concentration camp.  It's not what a person says that defines what they believe, but how they act.
Denise Enss Phillips: Seems strange that you'd hold onto the name of the man you claim brutally raped you for more than two years.  I believe you are a murderer.  Not only did you take my brother's life with your lies, but you put into jeopardy the lives of young women who were legitimately molested. While authorities were investigating your bogus claim young girls died.  The system is corrupt and you helped it along.  As long as I live I will be involved in exposing people like you.  I plan to run for Congress in 2020 and my goal will be to call attention to false accusers such as yourself.  I will make available all the paperwork that proves you lied to every person I meet.  You did a bad thing and if you had a soul you would know it.
Nickol: Rick couldn't feed himself, he couldn't keep his head still, and he was in constant pain.  He was unrecognizable.  I will always remember your contribution to his suffering.
Grief does not change you, it reveals you. Whatever else will be revealed because of this sadness will be shut up tightly in my heart.
P.S.  Reba & Nickol, I find it hypocritical that you spend so much time on my site but block me from your Instagram and Facebook account.  But that's the people you truly are – it's what you do that defines your character.
P.P.S. Denise, I know this is the symbol you use when you visit my site.   -, –  Why don't you leave ME alone?!