Enter now to win
The Cowboy & the Senorita: A Biography of Roy Rogers and Dale Evans.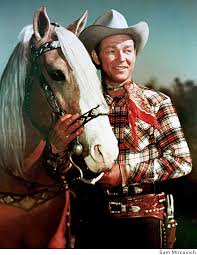 Roy Rogers was born Leonard Franklin Slye on November 5, 1911, in Cincinnati, Ohio. His parents owned a farm near the small town of Duck Run, and it was there that he developed his love for music. By the age of ten he was playing the guitar and calling square dances.
In 1929 Leonard left the Midwest and headed for Hollywood. In between occasional singing engagements with the various bands he helped form (including Sons of the Pioneers) he worked as a truck driver and a fruit picker.
His big break came in 1937, when he snuck onto the lot of Republic Pictures and landed a contract paying seventy-five dollars a week. Republic Studios' president Herbert Yates was looking for a musical actor to go boot-to-boot with singing-cowboy sensations Gene Autry. Renamed Roy Rogers, Leonard had the integrity, the talent, and the look the studio was hoping to find.
Three short years after singing with Republic, Roy Rogers would be the number-one-box-office draw in the country and be crowned the King of the Cowboys.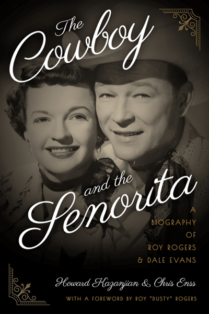 To learn more about Roy Rogers and Dale Evans read
The Cowboy and the Senorita.