Enter to win a copy of
The Western Writers of America Cookbook:
Favorite Recipes, Cooking Tips, and Writing Wisdom.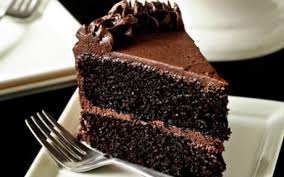 I made Jim Jones's Texas Chili and it did not disappoint. It was delicious. I needed something sweet to eat afterwards so I turned my attention to Liz Markley's Chocolate Cake from Scratch. While the cake was baking I took some time to finalize travel arrangements for the WWA convention next month. I'm excited to attend the event and see all the good people involved with the organization, but not excited about flying.
Flying has turned into an amazingly arduous process, especially boarding the plane, which has now become this tedious Bataan death march with American Tourister overnight bags. I always get stuck behind the guy that takes forever to get situated. He clogs the aisle like a human piece of cholesterol jammed in the passengerial artery. If I am not behind the human piece of cholesterol I'm behind the wizard who wants to beat the system by gaffer-taping a twine handle onto a refrigerator-freezer box and calling it a "carry on." It takes him forever to shove the box in the overhead bin.
And now all the flight attendants are touchy and cranky. You never know what's going to set them off and whether or not you'll be bounced from the flight. I know it's a tough job. There's got to be a thousand different ways to tie that neckerchief but why take it out on the rest of us?
You know who I feel sorry for in the whole air-travel scenario? It's the poor guy who has to drive the jetway. You know that little accordion tentacle that weaves its way out to meet the plane? Everybody else is Waldo Pepperin' around in their Bobby Lansing leather bombing jackets, the right stuff coursing through their veins as they push the outside of the envelope. Your job is to drive the building.
After enjoy several pieces of Liz Markley's chocolate cake I'm convinced the way to bring peace between the passengers and crew is to serve everyone Liz's cake. It's exceptional. Things would work out even better if Liz served the cake herself. She is one of the nicest people in the world and she would never use a refrigerator-freezer box as luggage.
The Western Writers of America Cookbook: Favorite Recipes, Cooking Tips, and Writing Wisdom is filled with more than 150 recipes, anecdotes, and stories from some of America's most popular writers and personalities, this collaborative effort has a writers sensibility and a Western point of view. Including recipes for drinks, appetizers, main dishes, side dishes, desserts, and fun extras—as well as stories from and profiles of the contributors, this is both a Western book and a cookbook that moves beyond the genre.
The Western Writers of America Cookbook was edited by Nancy Plain and Sherry Monahan. Nancy Plain is an award-winning writer of biographies and histories for readers of all ages. Sherry Monahan has her own column (Frontier Fare) in and is a contributing editor for True West magazine.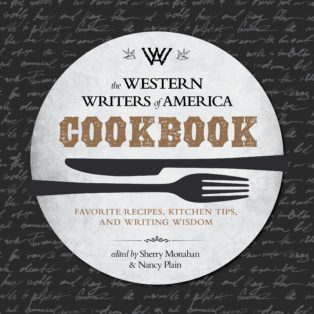 Enter to win a copy of
The Western Writers of America Cookbook:
Favorite Recipes, Cooking Tips, and Writing Wisdom when you visit

www.chrisenss.com

.