Enter now to win a copy of
Love Lessons from the Old West: Wisdom from Wild Women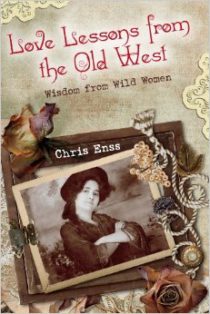 Western author Zoe Tilghman's source of inspiration was her husband lawman, Bill Tilghman. He was, according to his friend and one time fellow lawman Bat Masterson, "the best of all of us." Bat was referring to all the lawmen in the west. Zoe didn't disagree.
Born on November 15, 1880, in Kansas, Zoe Agnes Stratton was twenty-three when she married Bill. He was more than twenty years older than she, but he suited the school teacher turned author perfectly. "He was a Christian gentleman," Zoe told reporters at the Ada Evening News on April 16, 1960. "He was quiet, kindly, greatly respected, and loved."
Born on the fourth of July 1854 to an army soldier turned farmer and a young homemaker, Bill spent his early childhood in the heart of Sioux Indian territory in Minnesota. Grazed by an arrow when he was a baby, he was raised to respect Native Americans and protect his family from tribes that felt they had been unfairly treated by the government. Bill was one of six children. His mother insisted he had been "born to a life of danger."
In 1859 his family moved to a homestead near Atkinson, Kansas. While Bill's father and oldest brother were off fighting in the Civil War, he worked the farm and hunted game. One of the most significant events in his life occurred when he was twelve years old while returning home from a blackberry hunt. His hero, Marshal Bill Hickok (Wild Bill), rode up beside him and asked if he had seen a man ride through with a team of mules and a wagon.
The wagon and mules had been stolen in Abilene, and the marshal had pursued the culprit across four hundred miles. Bill told Hickok that the thief had passed him on the road that led to Atkinson. The marshal caught the criminal before he left the area and escorted him back to the scene of the crime. Bill was so taken by Hickok's passion for upholding the law he decided to follow in his footsteps and become a scout and lawman.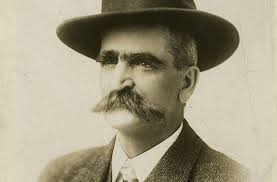 To learn more about Bill Tilghman and his wife Zoe read
Love Lessons from the Old West: Wisdom from Wild Women