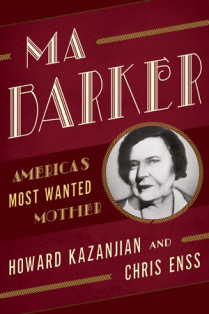 Send Ma Barker to the New York Times Bestseller's list
Ma Barker: America's Most Wanted Mother by Howard Kazanjian and Chris Enss tells the story of the Gangster Era criminals whose mother literally let them get away with murder. Ma Barker is unique in criminal history. Although she was involved in numerous illegal activities for more than twenty years she was never arrested, fingerprinted, or photographed perpetrating a crime. Yet Ma controlled two dozen gang members who did exactly as she told them.
Step 1 – Enter the Ma Barker giveaway!
Enter for your chance to win a Ma Barker gift basket which includes a two-night stay at a resort in one of Ma Barker's favorite hideout cities, Reno, Nevada.
(You can also enter the GoodRead's Ma Barker Giveaway, opens in a new tab so you can finish here.)
Step 2 – Pre-order the book so you are eligible to win!
As soon as you complete the entry form below, you will be redirected to Amazon.com to Pre-Order the book. Make sure you complete your purchase in order to confirm your eligibility.
*As soon as click "Submit" you will be directed to Amazon.com to Pre-Order the book.