Enter to win a book for history lovers and brides to be who believe the risk is worth it all – Object Matrimony: The Risky Business of Mail-Order Bride Matchmaking on the Western Frontier.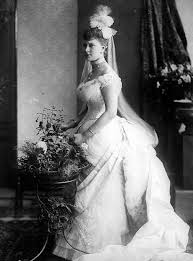 Long after an advertisement is placed in the newspaper by lonely hearts in need of a spouse, and once nerves have settled after meeting the bride or groom of choice for the first time, comes the challenge of making a mail-order marriage last. Matches that came about through a public announcement, marriage broker, or matrimonial agency in the mid-1800s were not necessarily unhappy. Though embodying more of the lottery element than the ordinary marriage is said to contain, they frequently yielded surprises to the persons involved.
Conscientious marriage brokers like Edgar Kaborchev of Bachmut, Russia, wanted his clients to be satisfied with their decision for a lifetime. Kaborchev resided in New York City and represented several men west of the Mississippi looking for a bride. According to the June 23, 1890, edition of the Longansport, Indiana, newspaper the Daily Reporter, Kaborchev provided photographs to those interested in marrying so "the individual who hired him could make a more informed decision about the person entering into such a sacred union." Each photograph was accompanied by details concerning the social and financial standing of the person pictured.
The Daily Reporter noted that Kaborchev was "kindly received everywhere." He was quick to point out to the eager men and women he had arranged to marry that he wanted them to be happy for years. "Knowing a potential spouse is attractive and of fair fortune before they exchange vows is the key to success," Kaborchev proudly confessed.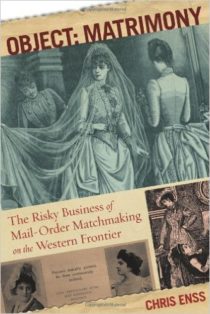 To learn more about mail order brides and the advertisements they placed in various publications read Hearts West: True Stories of Mail Order Brides on the Frontier and Object Matrimony: The Risky Business of Mail Order Match Making on the Western Frontier.