Book Trailer: The Trials of Annie Oakley
---
Book Trailer: The Pinks
---
Book Trailer #2: Ma Barker – America's Most Wanted Mother
---
Book Trailer: Soldier, Sister, Spy, Scout: Women Soldiers and Patriots on the Western Frontier
---
Book Trailer: Ma Barker – America's Most Wanted Mother
---
Book Trailer: Entertaining Women
---
Book Trailer: More Tales Behind the Tombstones
---
Book Trailer: Mochi's War
---
Clemency for Rick Enss
---
Wicked Women: Notorious, Mischievous, and Wayward Ladies From the Old West
---
Book Trailer: Object Matrimony: The Risky Business of Mail-Order Matchmaking on the Western Frontier
---
Book Trailer: Death Row All Stars
---
Book Trailer: Love Lessons from the Old West
---
Book Trailer: Tales Behind the Tombstones
---
Book Trailer: Thunder Over the Prairie
---
The Plea – Chapter 4
Rather than posting evidence from the case for this chapter I thought I'd focus on the life of the man in the reports.  He had value.
---
Book Trailer: Bedside Book of Bad Girls – Outlaw Women of the Midwest
---
Book Trailer: Sam Sixkiller – Cherokee Frontier Lawman
---
One Woman
---
Chris Enss on Good Day Sacramento talking about Mail Order Brides of the Wild West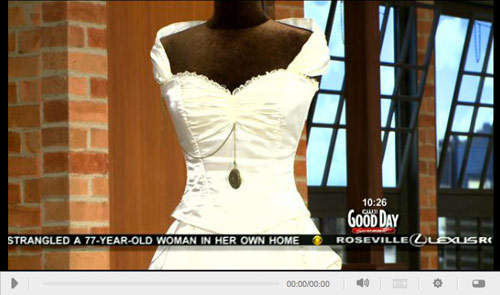 ---
Chris Enss at the Custer Battlefield Museum in Montana
---
Chris Enss Commercial
Award winning screen writer for television, short & featurette films, and comedians.

---
Author Chris Enss Interview at the Long Branch Saloon, Dodge City, Kansas
Chris Enss interviewed about her new book: None Wounded, None Missing, All Dead
---
Go West With Some of the Frontier's Most Extraordinary Women
Gilded Girls
Women Entertainers of the Old West
Gilded Girls profiles fourteen of the liveliest, wildest, and most talented female entertainers ever to light up the boards of the western frontier.
Hearts West
True Stories of Mail-Order Brides on the Frontier
Hearts West brings to life true stories of mail-order brides of the Gold Rush era. Some found soul mates; others found themselves in desperate situations.
Love Untamed
Romances of the Old West
The romances of thirteen couples are explored and represent the variety of relationships and love affairs that added color, controversy, and commitment to the unmatched days of the Old West.
The Doctor Wore Petticoats
Women Physicians of the Old West
Despite the dire need for medical help, it seemed most trappers, miners, and emigrants would rather suffer and die than be treated by a female doctor. Nevertheless dozens of highly trained women headed West, where they endured hardship and prejudice as they set broken limbs, performed operations, delivered generations of babies and solidified a place for women in the medical field.