Enter now to win
The Cowboy & the Senorita: A Biography of Roy Rogers and Dale Evans.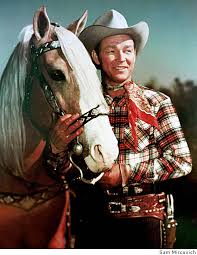 Early in Roy's career as a western star, Republic Pictures created a fictitious promotional campaign to introduce him to the public. Press agents decided it would add to Roy's appeal if they told potential moviegoers that he was a real cowboy born in Cody, Wyoming. Citizens in Wyoming and Ohio wrote to the studio protesting the false reports. Within a few days an accurate biography of Rogers was released.
The studio sent Roy on press junkets after each of his films was released. According to Republic executives, Roy came across much better in person than on the screen. They felt his eyes were more expressive and his shy smile more appealing. Fans agreed, and his personal-appearance tours proved to be profitable ventures.
Roy was grateful for his success and went out of his way to show his gratitude to his family and friends. With a portion of the money he earned, he purchased his parent's home in California and got the Sons of the Pioneers a contract working with him in all his westerns. He felt a deep sense of satisfaction to be doing something for those he loved and those who had befriended him in the lean years.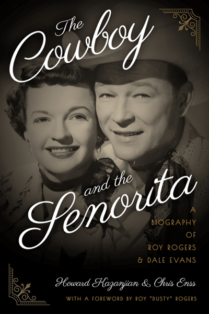 To learn more about Roy Rogers and Dale Evans read
The Cowboy and the Senorita.