Enter for a chance to win a copy of
The Pinks:
The First Women Detectives, Operatives, and Spies with the Pinkerton National Detective Agency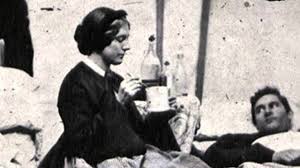 Doctor Mary Edwards Walker caressed the heavy medal pinned on her lapel while staring at the letter in her hand. Frustrated and angry she sat the letter aside then turned her attention to the document on the table next to her:
Medal of Honor
Dr. Mary Edwards Walker
November 11, 1865
Walker, Dr. Mary E.
Rank and Organization:
Contract Acting Assistant Surgeon (civilian), U. S. Army
Places and Dates:
Battle of Bull Run, July 21, 1861
Patent Office Hospital, Washington, D. C., October 1861
Chattanooga, Tennessee, following Battle of Chickamauga, September 1863
Prisoner of War, April 10, 1864 – August 12, 1864, Richmond, Virginia
Battle of Atlanta, September 1864
Entered Service At:
Louisville, Kentucky
Born:
26 November 1832, Oswego County, New York
Citation:
Whereas it appears from official reports that Dr. Mary E. Walker, a graduate of medicine, "has rendered valuable service to the Government and her efforts have been earnest and untiring in a variety of ways," and that she was assigned to duty and served as an assistant surgeon in charge of female prisoners at Louisville, Ky., upon the recommendation of Major Generals Sherman and Thomas, and faithfully served as contract surgeon in the service of the United States, and has devoted herself with much patriotic zeal to the sick and wounded soldiers, both in the field and hospitals, to the detriment of her own health, and has also endured hardships as a prisoner of war four months in a Southern prison while acting as contract surgeon; and
Whereas by reason of her not being a commissioned officer in the military service, a brevet or honorary rank cannot, under existing laws, be conferred upon her; and Whereas in the opinion of the President an honorable recognition of her services and sufferings should be made:
It is ordered, That a testimonial thereof shall be hereby made and given to the said Dr. Mary E. Walker, and that the usual medal of honor for meritorious services be given her.
Given under my hand in the city of Washington, D.C., this 11th day of November, A.D. 1865.
Now after fifty-two years of wearing it proudly, the U. S. Government revoked the honor it had once bestowed upon her and struck her name from the list of recipients. In mid-January of 1917, eighty-four-year-old Mary and 910 other recipients were notified their medals were being rescinded because new regulations required "actual combat with an enemy . . . above and beyond the call of duty." At the prompting and connivery of Secretary of War Edwin M. Stanton during the Civil War, it appears that the Federal government had abused its powers of issuance regarding the 27th Maine Volunteer Infantry Regiment when the War Department forwarded 864 medals to the commanding officer. With concern raised and a change in standards, a 1916 board of five army generals, led by Lt. General Nelson A. Miles, identified 911 awards for causes other than distinguished service. Mary E. Walker and Buffalo Bill Cody's were among those identified. Even though not combat related, Mary was infuriated at the great injustice that her meritorious service was disregarded by her government. "They'll have to pry this from my cold, dead body," Mary fumed to herself. With the firmest of irrepressible determination, she kept the medal, wearing it until the day she died.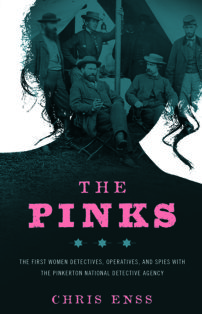 To learn more about Mary Edward Walker, the cases she worked,
and the other
women Pinkerton agents read
The Pinks:
The First Women Detectives, Operatives, and Spies with the Pinkerton National Detective Agency