Time to Enter to Win a copy of the
Death Row All Stars: The Story of Baseball, Corruption, and Murder.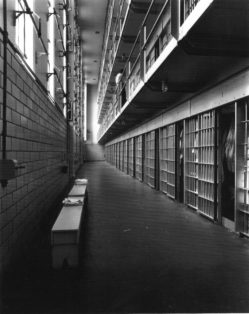 Few spectators would have bet against Joseph Seng when he was catching for All Stars pitcher Thomas Cameron.  Cameron, a twenty-year-old coal miner and native of Tennessee, had a terrific fastball and was a good hitter.  Seng, the standout performer on the team, signaled the talented pitcher on what throw to use. Under Seng's direction Cameron struck out the majority of batters that faced him.
Born in Allentown, Pennsylvania, in 1882, Seng came from a large German family.  His father, Anthony Seng, was a proud man who had been born in Baden, Germany. He moved to the United States with his parents in 1878 and married Anna Sapple in the Sacred Heart Church in 1880. All of Anthony and Anna's children were christened at the parish.  Just before the turn of the century, Joseph Seng had been a laborer at one of the textile mills in the area. From 1903 to 1908 he resided in New York, and some history records indicate he worked for a prominent railroad line as a detective.   Then, after a brief visit with his parents in Allentown in the summer of 1908, the twenty-six-year-old Seng departed for points west.
Baseball had always been part of Seng' life. According to notes made by his spiritual advisor, Reverend Peter Masson of the Church of the Sacred Heart in Allentown, Joseph had a "natural aptitude for baseball, but never displayed ambition for much else." Still, he didn't appear to be much of a troublemaker. In fact, the brown-haired, blue-eyed Seng was a diminutive five-foot-five and was said to have a very moderate temper.  "He never shied away from long hours on the job," Reverend Masson continued, "and was mindful to give an employer all that was required of him and then some."
After Seng stepped off the train in Rawlins, Wyoming, in July 1908, he walked to one of the saloons just beyond the railroad tracks. Reverend Masson's notes about the letters he received from Seng painted a picture of his visit to the saloon:
When he entered the business he heard the sound of chips clinking from a side room. A bartender was behind the bar pouring drinks. Patrons were scattered about talking and laughing. Joseph found a spot at a table and sat down. He ordered something to drink while studying the "help wanted" section of a newspaper left behind on the chair next to him.
Customers filtered in and out of the establishment, some exchanged a word or two with a couple of men near the bar. Before walking away from the men the patrons handed them money. Like many saloons throughout the West, gamblers had staked out their territory and were enticing people to wager on boxing and wrestling matches, horse races and political races.
A reading of the Rawlins Republican between May and June 1908 might have led to the conclusion that there was wide interest in stamping out vice in the region—or at least regulating it for the better of the community. In fact, gambling had been outlawed statewide in 1902, but in many communities, it was still widely accepted and officials followed a strict policy of pretending not to notice the poker games and bookmakers in local saloons.
 To learn more about the inmates who played for their lives read the
Death Row All Stars: The Story of Baseball, Corruption, and Murder.