Take Ma home for the holidays.
Enter to win a copy of
Ma Barker: America's Most Wanted Mother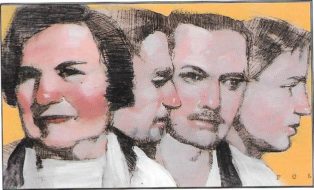 She began with a hymn book in her hand; she died clutching a gun. That was "Ma" Barker, mother of four outlaw sons whom J. Edgar Hoover, chief of the Federal Bureau of Investigation, Department of Justice described as the real "public enemy No. 1."
Kate Barker – "Ma" as she was known to her criminal associates was the "brains" of the Barker-Karpis gang – kidnappers, bank robbers, and murderers. And she died as most criminals wanted by the federal government do. Ma Barker began her public career in Kansas City, Missouri. In either an attitude or assumed or real piety she was the leader of a small band of religious zealots who used to hold meetings in the street near city hall. Whenever one of her followers was arrested for picking pockets, vagrancy, or street walking or casual misdemeanor, she would go before the police judge, shed tears and claim that she alone was left in the world to befriend the poor defendant. In most cases the defendant went back to more and bigger crimes and "Ma" Barker's friendliness and a slight ability as a defense witness soon became a racket.
"Ma" and her boys were responsible for kidnapping two of the country's wealthiest men and holding them ransom. The Barker-Karpis gang murdered police officers and federal agents and any outlaw who double-crossed them. Ma Barker's life ended at a home she was renting in Florida on January 16, 1935.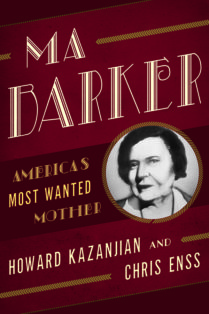 To learn more about the life and violent death of Ma Barker and her sons read
Ma Barker: America's Most Wanted Mother