Enter now to win a book for history lovers and brides to be who believe the risk is worth it all – Object Matrimony: The Risky Business of Mail-Order Bride Matchmaking on the Western Frontier.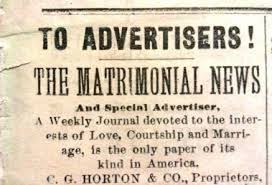 The SS Continental pitched and rolled as it traveled over the rough waters of the Pacific Ocean en route to the northwestern section of the United States. The nearly three dozen women on board were violently ill with seasickness and desperate for the waves to subside. They were either lying on their bunks in their berths or hanging over the railing of the vehicle heaving into the sea. The tormented females were part of a unique group headed west in search of a spouse.
In 1860, Asa Mercer, a twenty-one-year-old educator and entrepreneur, conceived the idea of bringing eligible females to the Washington Territory in hopes of settling the area and making it fit for societal advancements. The Pacific Northwest was known as a man's paradise. Everything a young man ever dreamed of or wanted was there, except young women.
Life without the presence of a woman to share a home and life grew monotonous-so much so, in fact, that a big percentage of single men vowed they could pull up stakes and seek a new place to settle unless someone did something in a hurry. Enter Asa Mercer.
Mercer organized an expedition of prospective brides to go west in 1864. He recruited dozens of young ladies (mostly teachers) to journey to a place where their talent and gender were in high demand. The Mercer Belles, as the primarily Massachusetts-born females became known, welcomed the chance to accompany the businessman on his second voyage to the growing coastal town of Seattle. In addition to offering the chance to meet and marry ambitious, hardworking bachelors, Mercer promised the eager, single passengers honorable employment in schools and good wages.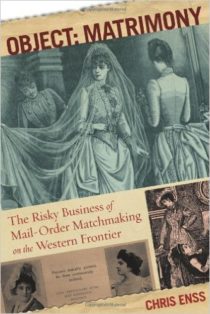 To learn more about the Mercer Belles and the other mail-order brides who came West read
Object Matrimony: The Risky Business of Mail-Order Matchmaking on the Western Frontier.