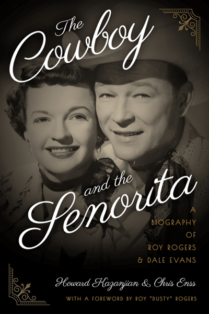 In 1944 Roy Rogers and Dale Evans lit up the silver screen in The Cowboy and the Senorita, making their names – and lives – inseparable. It was the start of a fifty-six-year partnership that included thirty motion pictures, a long-running hit television series, and a family of nine children.
The Cowboy and the Senorita tells the heartbreaking yet ultimately triumphant story of the "King of the Cowboys" and "Queen of the West." In this new, authorized biography, the Rogers family shares the inside story of these beloved Western heroes, detailing Roy's and Dale's struggles and rise to stardom, the lives of their children, their professional triumphs, and the personal tragedies that befell their family.
Over their long careers, Roy Rogers and Dale Evans came to represent truth, justice, and the American way. Their story will take you back to a simpler time, when wholesome entertainment ruled Saturday matinees and the good guys wore white hats both on and off the screen.