Enter for a chance to win a copy of
Wicked Women:
Notorious, Mischievous, and Wayward Ladies from the Old West.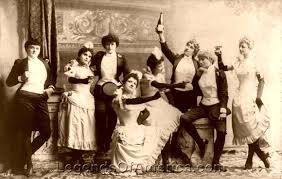 Blood spattered across the front of the dark-eyed, brunette gambler Belle Siddons, as she peered into the open wound of a bandit stretched in front of her. Biting down hard on a rag, the man winched in pain as she gently probed his abdomen with a wire loop. She mopped up a stream of blood inching its way to the crude wooden table where he was lying.
Two men on either side of the injured patient struggled to keep his arms and legs still as the stern-faced Belle plunged the loop further into his entrails. "How do you know about gunshots," one of the rough looking assistants asked? "My late husband was a doctor and I worked with him," Belle replied. "Is he going to die," the other man inquired? "Not if I can help it," Belle said as she removed the wire loop. She shifted through the tissue and blood attached to the instrument until she uncovered a bullet. She smiled to herself as she tossed it into a pan sitting next to her and then set about stitching the man's wound closed.
When Belled decided to go west in 1862, she envisioned a comfortable frontier home, a life-long husband and several children. But fate had other plans for the head-strong woman many cowhands admitted was a "startling beauty."
Belle's story began in Jefferson City, Missouri where she was born sometime in the late 1830s. Her parents were wealthy land owners who made sure their daughter was well educated. She attended and graduated from the Missouri Female Seminary at Lexingtion, Missouri. Belle's uncle was the state's Governor, Claibourne Fox Jackson. She spent a great deal of time with him traveling in elite circles that elevated the charming teenage to the toast of society.
When the war between the states erupted, Missouri residents were divided between support for North and South. Belle and her family were Southern sympathizers, actively seeking ways to crush the Union's agenda. The attractive, young Ms. Siddons, fraternized with troops training in the area, hoping to glean valuable information from them. They were enamored with her and in their zeal to impress her, shared too much about military plans and the position of soldiers. Belle passed those secrets along to rebel intelligence.
Her deceptive actions were found out by General Newton M. Curtis of the Union Brigade from New York. A warrant was issued for Belle's arrest in 1862 and she was apprehended 50 miles south of St. Genevieve on the Mississippi. When Belle was captured she was found with proof of her duplicitous behavior in her possession. She had detailed plans of the stops of the Memphis and Mobile Railroad. The rail line was being used by the Union Army to transport supplies and weapons. When questioned about the crime Belle proudly admitted being a spy. She was tried, found guilty and sentenced to a year in prison. She was released after having only served 4 months.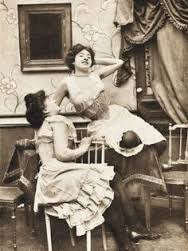 To learn more about the wild ladies on the rugged frontier read
Wicked Women:
Notorious, Mischievous, and Wayward Ladies from the Old West.