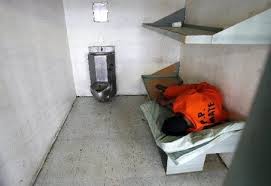 The lengths to which some parents will go to prevent their ex from keeping in contact with the children are truly shocking and, ultimately, very damaging to the children themselves. When a father (it's usually the father) leaves the family home, some mothers will lie to stop them from seeing the children or speaking to them. The father, hoping to talk to his son, will be told: 'He can't come to the phone – he's in the bath.' To the child: 'No, it wasn't your father. Do you really think he's going to bother phoning?' To the father on doorstep: 'They're not coming out with you; they've gone to their grandmother's.' To the children: 'You didn't want to go with him and leave me all by myself, did you?'
Perhaps most cruel of all, a parent may play on a child's sympathies, making him (or her) feel disloyal for loving the other parent: 'Don't you leave me, too… You're all I've got.' Or: 'We're all right together aren't we? We don't need him. However much a mother may wish it weren't so, her ex is the children's biological father and should never be airbrushed out of their lives.
Research shows that children are often so desperate not to hurt the parent they live with that they'll say whatever they know she (it's usually the mother) wants to hear. They may even say they no longer want any contact with Daddy – when actually, they still love him.
The parent who has left home, of course, is in a far weaker position than the furious mother. Indeed, a lot of fathers are sufficiently intimidated that contact with their children gradually shrivels and even stops. If a dad insists on seeing them, the mother may eventually realize that she can't continue refusing access without a very good reason. At that point, she may set about producing one.
Some women say there's been sexual abuse or domestic violence. They may suggest that the father's environment is unsafe, or that he's a bad influence (alcoholism, drug addiction and mental illness may be mentioned), or that they suspect he'll take the child abroad. Whether such claims are accurate or not, they'll have to be investigated because they're to do with child protection – the family court's principal concern.
And although parents no longer get legal aid for any other aspect of their break-up, mothers can get it for this because a child's safety is involved. (A fact, I'm afraid, that's making this type of accusation more common.) Understandably, the father is often outraged. If the mother's accusation has never previously been mentioned, it may seem difficult to understand why anyone takes any notice.
However, if there's the least chance that a parent has been abusive, no contact can be allowed until the matter has been investigated. That means the father will have to apply to the court for a contact order. But the date for that hearing may well be months ahead – and until then, he won't be able to see his child. As a result, their relationship will be further damaged.
For children who have been sexually abused by a parent, the psychological damage can last a lifetime. But if a child is falsely led to believe that a loving parent harmed him, that too can cause long-lasting psychological harm. An allegation of sexual abuse can be dismissed, found unproven, even withdrawn – but it cannot be unmade, ruining relationships that never recover.
Some women, like my brother's ex-wife, make a habit of treating all men as disposal. My brother wasn't the first man she threw away (later helped murder) and keep from his children. She was married to Stanley Guyer and had two children with him. Not only did she withhold Stanley's children from him, but denied the paternal grandparents the opportunity of ever seeing them again.
Attached you'll see one of many letters written by Kathleen Gooding requesting to see her grandchildren. In spite of numerous requests Kathleen would never see her grandchildren again. I'm sure the story as to why was alternated substantially to favor Dorothy Smith Guyer Enss Dial. She didn't tell the truth with regards to Stanley Guyer and she didn't tell the truth with regards to Rick Enss or his family.
While in Missouri this past week I found a number of letters from the judge overseeing the case against my brother I had written requesting a visit with my nieces and nephew. The judge boldly noted in the records that he disregarded the requests based on the fact the opinion of Dorothy Dial. "The mother does not wish the children to see any of their father's family," she was quoted as saying.
At my brother's hearing his youngest, teenage daughter wrote a statement she had her brother read. They told the court that my brother stopped providing for them financially after their mother filed for divorce. "My mother has to work two and three jobs to take care of us," Reba lamented. Dorothy Dial never told their children about how much my brother was giving her every month in support.
In a four month period, from June 4 to September 21, 2004, Dorothy Dial received more than $6,000. That amount does not include the number of bills my brother took over and paid during that time period. When asked in a hearing with Child Protective Services about why she wasn't telling the truth about the matter she said, "Well, it's not like I'm buying fur coats or anything."
Dorothy Smith Guyer Enss Dial lied.
I will strive daily to prove the wrong that was done to my brother. Dorothy Dial and her daughter, Denise Enss Phillips systematically took my brother's life. They took away everything he was and everything he was ever going to be. And she got away with it.