To tell a falsehood is like the cut of a saber: for though the wound may heal,
the scar of it will remain.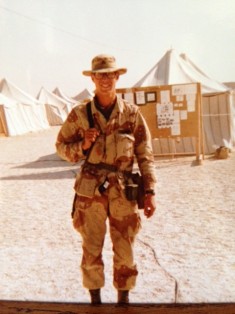 Kansas City, MO. – Two women stole more than $50K from a Desert Storm War veteran who has been incarcerated for a crime he did not commit since 2004.  The suspects in the case acquired several credit cards and bank loans using the jailed man's social security number.  Not only did the culprits defraud companies such as Discover Financial Services and Target Corporation, but tried to gain access to the U.S. Army veteran's benefits by submitting a false claim that the man was deceased.
The wrongly accused inmate, who suffers from PTSD and Parkinson's disease, has been in federal prison for ten years and is not expected to live to see his release date in 2022.  More than eight credit cards have been obtained using the inmate's name since May 2007.  In December 2011, a Capitol One card and a Visa card through Chase Services were acquired and the credit limit on both surpassed.
An investigation of the fraud and forgery has been ongoing for two months and the full extent of the charges are pending.  If convicted the perpetrators face penalties including imprisonment, heavy fines, probation, community service, and the loss of some civil privileges.