Enter now to win
The Cowboy & the Senorita: A Biography of Roy Rogers and Dale Evans.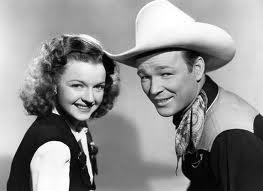 On December 30, 1951, The Roy Rogers Show debuted on NBC. Children across the country were poised in front of their parents' television sets on Sunday nights at 6:30 to watch their favorite singing cowboy fight for law and order in the contemporary West. The theme song for the program, written by Dale Evans, was "Happy Trails."
Dale joined Roy in the series, as did actor-singer Pat Brady, who played a bumbling sidekick. In addition to the human actors, the show featured Roy Roy's horse, Trigger; Dale's horse, Buttermilk; her dog, Bullet; and Pat's cantankerous jeep, Nellybelle.
Critics believed the show was popular not only because audiences loved the mix of action and comedy, but also because of the high morals it brought to light. Roy and Dale's faith in God and their desire to live according to His ways were evident in each episode. (Roy read the Cowboy's Prayer at the Riders Club meetings at theatres that featured his movies and television shows.) The programs struck a positive chord with children and parents alike. The show remained on the air for seven years.
Evangelist Billy Graham invited Roy and Dale to perform at his crusades and give their testimony. New attendance records were established wherever they appeared. Dale went on to record her testimony in a series of books about her life and faith. Each one was a popular seller for the publishing house, the Revell Company.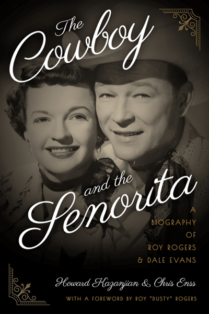 To learn more about Roy Rogers and Dale Evans read
The Cowboy and the Senorita.