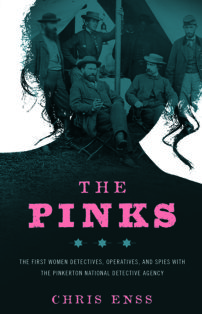 The Tombstone Epitaph is a Tombstone, Arizona, based monthly publication that serves as a window in the history and culture of the Old West. Founded in January 1880 (with its first issue published on Saturday May 1, 1880), The Epitaph is the oldest continually published newspaper in Arizona.
It long has been noted for its coverage of the infamous Gunfight at the O.K. Corral on Oct. 26, 1881, and its continuing research interest in Wyatt Earp, Doc Holliday and their cowboy adversaries. In 2005, for example, it presented for the first time a sketch of the O. K. Corral gunfight hand drawn by Wyatt Earp shortly before his death. 
An article about The Pinks was featured in a recent edition of the Epitaph.  Thanks to the paper's editor Mark Boardman for the kind review.  In celebration of the article I'm going to giveaway two copies of The Pinks today.  Drop me a line at gvcenss@aol.com and I'll send you the book.