Tweet us a Western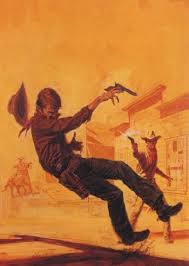 Western Writers of America is sponsoring a micro-western contest. Micro-westerns are original Western fiction, nonfiction, or poetry stories 280 characters in length (the equivalent of two tweets). Participants have the opportunity to win $500 in cash prizes and have their work recognized and electronically published by WWA. First prize is $300, second is $125, and third prize is $75.
Interested writers with the gift of brevity can post their Westerns on the Western Writers of America's Twitter account (@Western_Writers) as a private message between September 1, 2017 and November 30, 2017. Winners will be announced on December 15, 2017.
For more information about the micro-western contest including the contest rules visit Western Writers of America's Facebook page, the WWA website www.westernwriters.org, and of course on Twitter @Western_Writers.